I didn't manage all seven books this last week but here are the ones I did, I include the blurb but until JuNoWrMo is finished I haven't the space in time to review them.
              A poignant, magical and completely original novel that you can't fail to love, for fans of Joanne Harris. Meet Balthazar Jones, Beefeater at the Tower of London. Married to Hebe, he lives and works in the Tower, as he struggles to cope with the tragic death of his son Milo, three years ago. The Tower of London is its own magical world; a maze of ancient buildings, it is home to a weird and wonderful cast of characters – the Jones of course, as well as Reverend Septimus Drew, the Ravenmaster, and Ruby Dore, landlady of the Tower's very own tavern, the Rack & Ruin. And, after an announcement from Buckingham Palace that the Queen's exotic animals are to be moved from London Zoo to the Tower's grounds, things are about to become a whole lot more interesting…Komodo dragons, marmosets, and even zorillas ('a highly revered yet uniquely odorous skunk-like animal from Africa') fill the Tower's menagerie – and it is Balthazar Jones's job to take care of them. Things run far from smoothly, though – missing penguins and stolen giraffes are just two of his worries! A touching, magical and entirely original debut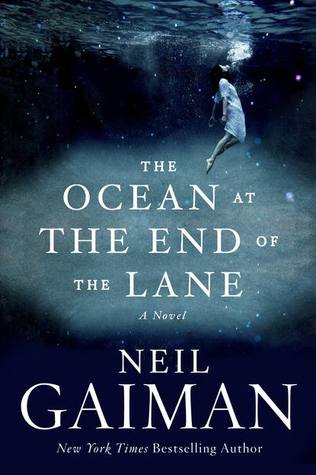 Sussex, England. A middle-aged man returns to his childhood home to attend a funeral. Although the house he lived in is long gone, he is drawn to the farm at the end of the road, where, when he was seven, he encountered a most remarkable girl, Lettie Hempstock, and her mother and grandmother. He hasn't thought of Lettie in decades, and yet as he sits by the pond (a pond that she'd claimed was an ocean) behind the ramshackle old farmhouse, the unremembered past comes flooding back. And it is a past too strange, too frightening, too dangerous to have happened to anyone, let alone a small boy.Forty years earlier, a man committed suicide in a stolen car at this farm at the end of the road. Like a fuse on a firework, his death lit a touchpaper and resonated in unimaginable ways. The darkness was unleashed, something scary and thoroughly incomprehensible to a little boy. And Lettie—magical, comforting, wise beyond her years—promised to protect him, no matter what.A groundbreaking work from a master,
The Ocean at the End of the Lane
is told with a rare understanding of all that makes us human, and shows the power of stories to reveal and shelter us from the darkness inside and out. It is a stirring, terrifying, and elegiac fable as delicate as a butterfly's wing and as menacing as a knife in the dark
       In America's Gulf Coast region, where grounded oil tankers are being broken down for parts, Nailer, a teenage boy, works the light crew, scavenging for copper wiring just to make quota–and hopefully live to see another day. But when, by luck or chance, he discovers an exquisite clipper ship beached during a recent hurricane, Nailer faces the most important decision of his life: Strip the ship for all it's worth or rescue its lone survivor, a beautiful and wealthy girl who could lead him to a better life…
In this powerful novel, award-winning author Paolo Bacigalupi delivers a thrilling, fast-paced adventure set in a vivid and raw, uncertain future.
             There's a serial killer on the loose, bent on working his way through the alphabet. And as a macabre calling card he leaves beside each victim's corpse the ABC Railway Guide open at the name of the town where the murder has taken place. Having begun with Andover, Bexhill and then Churston, there seems little chance of the murderer being caught – until he makes the crucial and vain mistake of challenging Hercule Poirot to frustrate his plans
In "Have a Nice Doomsday," Nicholas Guyatt searches for the truth behind a startling statistic: 50 million Americans have come to believe that the apocalypse will take place in their lifetime. They're convinced that, any day now, Jesus will snatch up his followers and spirit them to heaven. The rest of us will be left behind to endure massive earthquakes, devastating wars, and the terrifying rise of the Antichrist. But true believers aren't sitting around waiting for the Rapture. They're getting involved in debates over abortion, gay rights, and even foreign policy. Are they devout or deranged? Does their influence stretch beyond America's religious heartland–perhaps even to the White House?Journeying from Texas megachurches to the southern California deserts–and stopping off for a chat with prophecy superstar Tim LaHaye–Guyatt looks for answers to some burning questions: When will Russia attack Israel and ignite the Tribulation? Does the president of Iran appear in Bible prophecy? And is the Antichrist a homosexual?Bizarre, funny, and unsettling in equal measure, "Have a Nice Doomsday" uncovers the apocalyptic obsessions at the heart of the world's only superpower.
I can say though I enjoyed them all in their own way.  An interesting mix. The ABC murders was a re-read and a reading group read. Doomsday was for research and the others for fun although Ship Breaker is part of my own personal challenge to read more eco fiction.
THIS WEEK'S RANDOM QUESTION: Is there a bookshop you absolutely adore? Or, perhaps one you've always wanted to visit? What is the name of it, and where is it located?
There is none now, I mostly shop for books online as I cannot get out very often. In the day I have favoured Otakars, Blackwells, and for a brief period Murder One.  When I was a child we only really had a Smiths in our locality. Once I was allowed to travel into the West End (London) then all the bookshops in Charing Cross Road were oysters for me.  On my travels around the country I used to look up the abundance of small independent bookshops – alas there are hardly any left.  we have one in a town nearby but as I say getting out is more difficult now.
Musing Mondays is a weekly meme that asks you to choose one of the following prompts to answer:
I'm currently reading…
Up next I think I'll read…
I bought the following book(s) in the past week…
I'm super excited to tell you about (book/author/bookish-news)…
I'm really upset by (book/author/bookish-news)…
I can't wait to get a copy of…
I wish I could read ___, but…
I blogged about ____ this past week…
 + a random question of the week